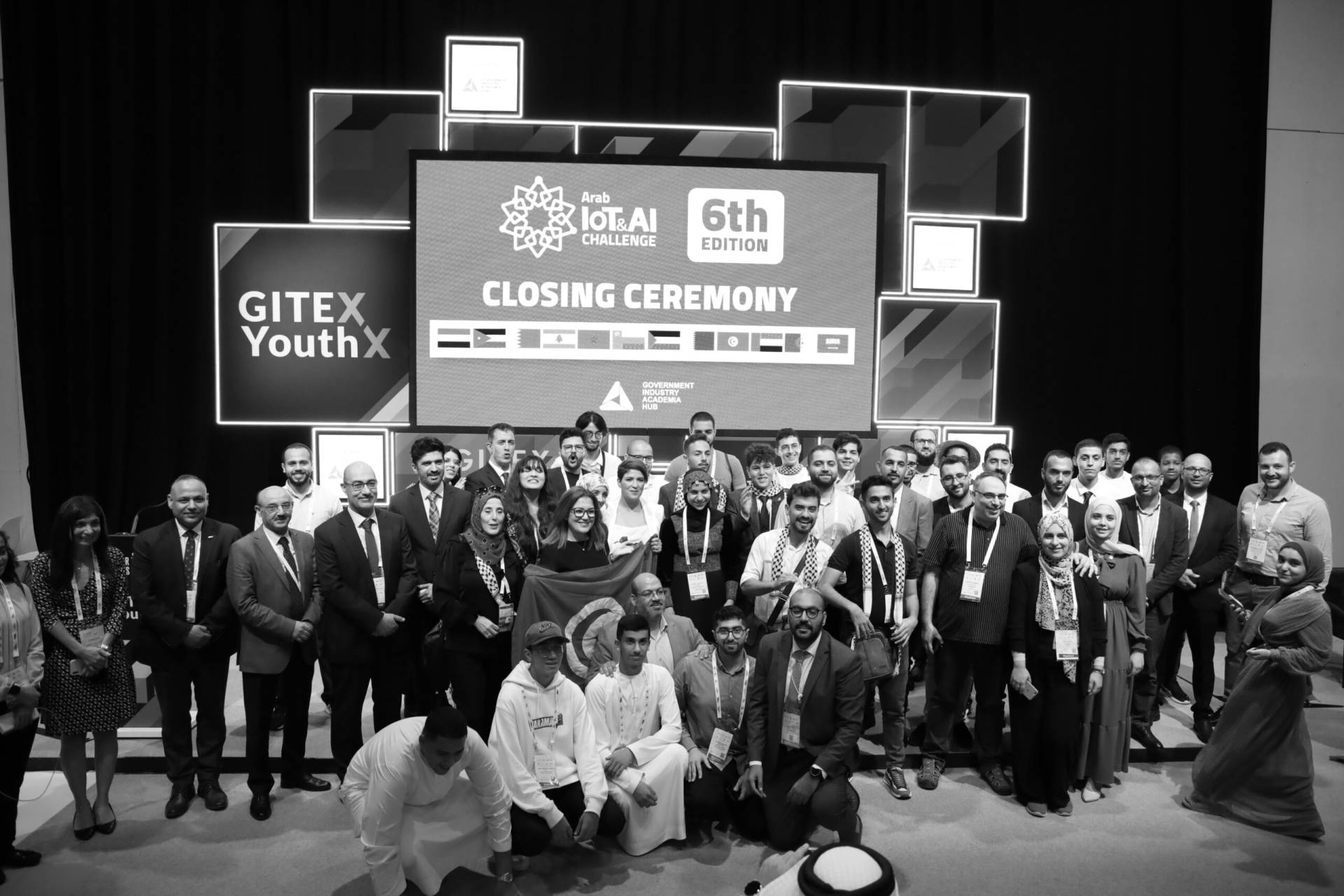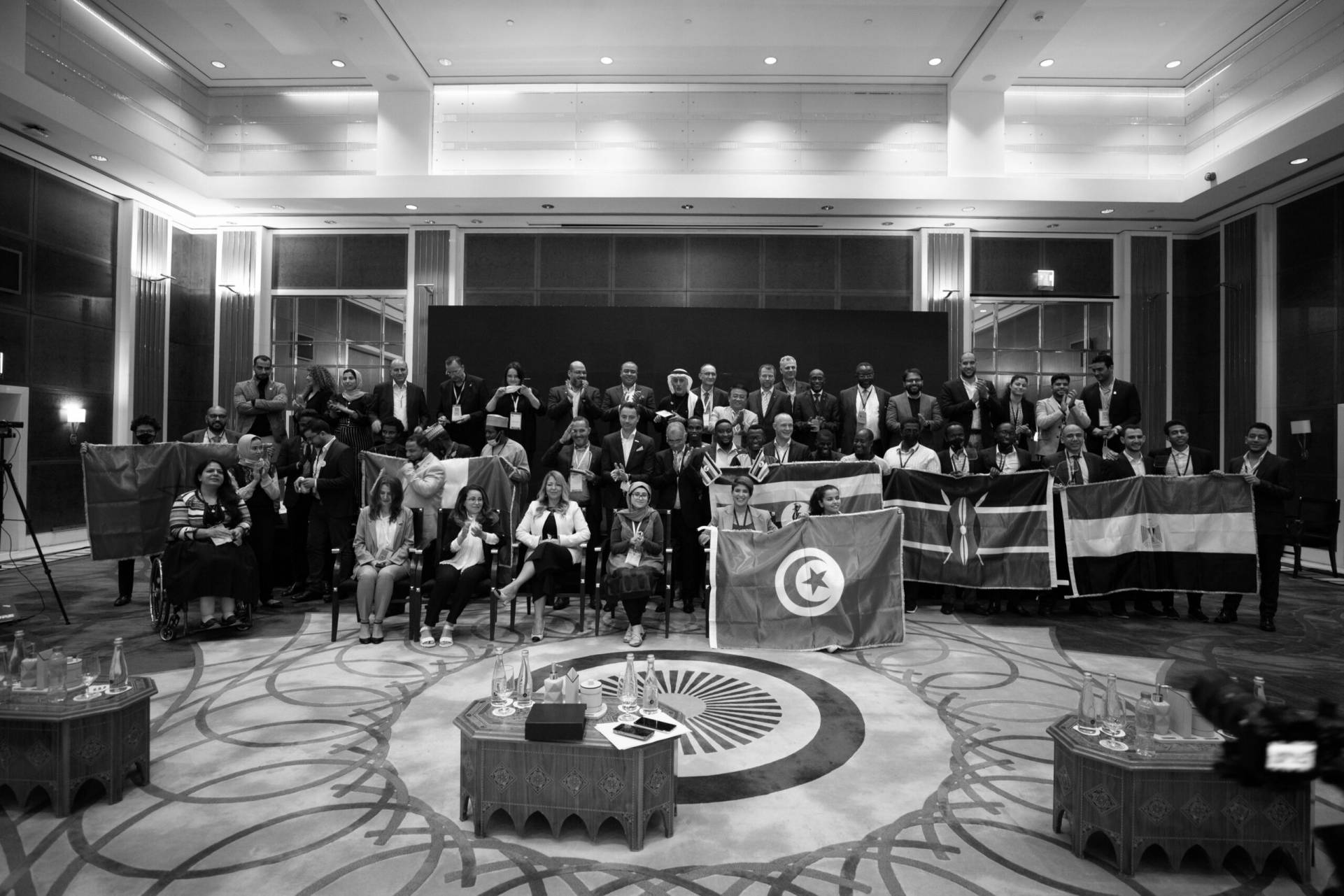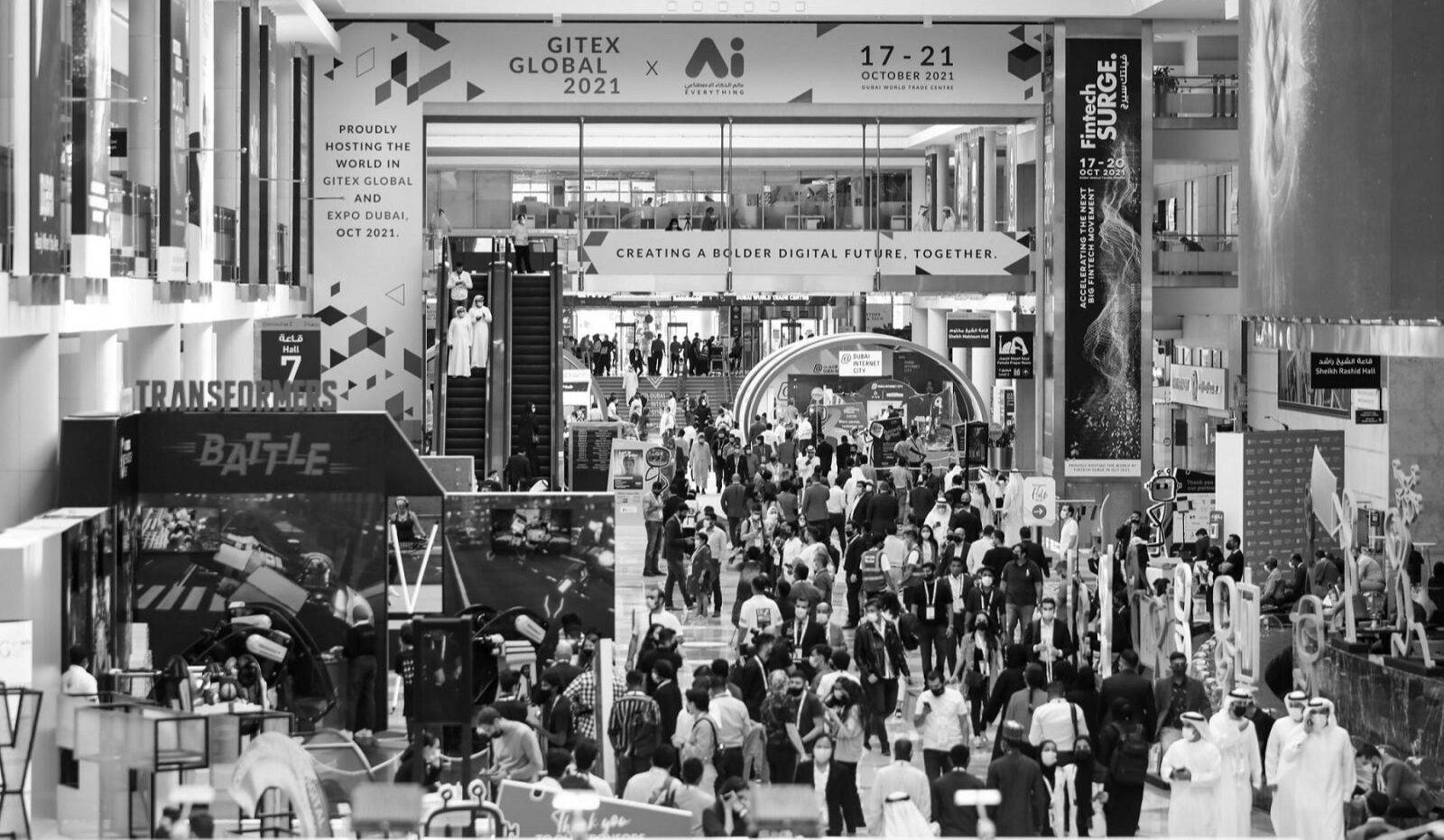 Slide 1
Government Industry Academia Collaboration Hub
One of the largest initiatives for collaboration between government, industry and academia in the MENA region.
Slide 1
Government Industry Academia Collaboration Hub
One of the largest initiatives for collaboration between government, industry and academia in the MENA region.
Slide 1
Government Industry Academia Collaboration Hub
One of the largest initiatives for collaboration between government, industry and academia in the MENA region.
Government Industry Academia Hub (GIA Hub) is  one of the largest initiatives for collaboration between government, industry and academia in the MEA region.
It aims to bridge the gap between the three ecosystems to enhance economic and social development in our countries by improving the quality of education and fostering innovation in the academic sectors. This will, in turn, improve the employability of youth and promote the implementation of technologies in industry and government sectors.
President of the University of Dubai
President of Academy of Scientific Research and Technology (ASRT)
Minister of startups, Micro-entreprises and knowledge economy, Algeria
Deputy Minister for Hajj and Umrah services
Chair, IEEE Entrepreneurship + Partner, REDDS Capital, IEEE Entrepreneurship
Chair, Digital Transformation Group, International Telecommunication Union
Advisor at UAE Society of Engineers
Executive Director – Digital & Cognitive Solutions, Neom
Executive Advisor Nasser Artificial Intelligence Research and Development Centre
Prof. Amr Farouk Abdelkhalek
Assistant to ASRT President, Academy of Scientific Research and Technology
Director General, Moroccan School of Engineering Sciences (EMSI)
Smart Cities Program Representative at King Abdullah University of Science & Technology
Chief Operation Officer at Arabian Falcon Holding Group
IEEE TEMS VP, Innovation, Entrepreneurship Center Manager at Dubai University, CEO of GIE
General manger, FUTURIS INSTITUTE
Head of Digitizationn, Sharjah Research, Technology and Innovation Park
Deputy Director, Partnerships at COP28
Professor at the University of Bahrain
Chief Officer of Marketing & Youth Beyond Banking & Financial Inclusion, EGBANK
Director, Technology Innovation and Entrepreneurship Center, Al-Azhar University
Higher Colleges of Technology, Executive Director – Applied at Research, Innovation & Entrepreneurship 
Cybersecurity & Innovation Sr. Consultant, Telecom Egypt
CTO Region MET, Software AG
Regional & Business Development Director at MARSES Robotics  
Professor at Khalifa University
Associate Professor & Chair of Eco-Entrepreneurship at McMaster University
Associate Professor University of Dubai
General Manager-Projects, Phase 3 Telecom
Deputy Director, Head of Computer Engineering and Informatics, Head and Founder of MDX Innovation Hub at Middlesex University Dubai
Director, Accelerator Programs, Saudi Research & Media Group-SRMG
Managing Partner at Significa Ventures
Founder and CEO of Ascension Human Optimization by Arsalan
Principal Product Manager Technical – AWS IoT, Amazon Web Services
CTO Region MET, Software AG
Founder, Head Ghazi Saddem Consulting
Business Development Manager, Global Innovation & Entrepreneurship Company L.L.C
Content creator and Motivational Speaker 
Vice chair IEEE Entrepreneurship
Executive Board Member, Head of Innovation and Founder of ManuTech Community
Partner development manager, IEEE
Business Development Strategy & Venture Lead, Microsoft
Vice chair IEEE Entrepreneurship
Researcher and Executive Coach, DKP Freelance Professional
Business Development Manager, Global Innovation & Entrepreneurship Company L.L.C
Opening Speech || Creating Synergy: Aligning Goals Across Government, Academia, and Industry
Mohamed Aboud
Innovation Impact: The Role of Technology in driving Economic Growth in the Arab World
Prof. Eesa Bastaki Moderator
Dr. Mahmoud Sakr
H.E Dr. Oualid Yacine
Dr. Amr Almaddah
Convergence of AI and IoT: Building Intelligent Systems
Dr. Mohamed Eltaweel Moderator
Dr. Mohamed Issaad
Dr. Fehmida Hussien
Ali Benfattoum
Rashid Alahmedi
Miguel Lasprill
Innovation-driven Entrepreneurship: Navigating Challenges and Opportunities
Ghazi Saddem Moderator
Dr. Lotfi Belkhir
Dr. Nicola Bettio
Dr. Abdulbaset Al Janahi
Dr. Ahmed Abdelhamid
Prof. Eng. Mohamed Galal
Connected Communities: The Role of Technology in Smart Cities
Dr. Fadel Digham Moderator
Dr. Mohamed Essaaidi
Abdullateef Aliyu
Fahad S. Babhair
Mansoor Hanif
Funding the Future: VC and Corporate Investment in Tech Startups
Ahmed Sedky Moderator
Nelly Mahmoud
Joanne Wong
Jassim Albastaki
Muhammad Nabil
Walaa Salah-Eldeen
From Lab to Market: Accelerating Technology Transfer and Commercialization in the MENA
Imen Jeridi Moderator
Prof.Ghanim Kashwani
Dr. Amr Farouq
Mohamed Mamdouh
Dr. Mohab mangoud
Eng. ALI ABUZINJAL
Break
Ayat Amr Moderator
Hassan Mansi
Arsalan Al Hashimi
Elie Habib
Vidya Veerapandian
Zainab Al-Eqabi
The Digital Content Age: Navigating Economic Impacts, Challenges, and Opportunities
Seif Badawi Moderator
Bashar Kilani
Mohamed Abdul Rahman
Hatem EL-SHAMMAA
Dr. Jassim Haji
Unlocking Industry 4.0 Potential: A Roadmap to success
Ms. Sabina Abdul Hadi Moderator
Sarah Shaw
Dr. Diana Francis
Marcin Scigan
Tech Solutions for Climate Resilience: A Call for Action
Eng. Aboud Moderator
Signing MOUs
Eng. Hussien Moderator
2023 - Arab IoT & AI Challange Awards Cemorny
Moderator
Why Join
Government Industry Academia
Hub?
By participating in GIA Hub you will access a lot of benefits that will achieve your business objectives and establishing partnerships with your prospective customers.
Mission: The triple helix model of innovation
Bringing technology, academic, and industry communities together has been our objective since we started this initiative. We managed to reach out to almost all the Arab countries, then we expanded the program to reach Africa.
We introduce you to the IoT and AI Initiative; the community building program that develops an ecosystem based on IoT & AI with customized challenges that helps generations to improve their innovative ideas into investable businesses by going through 3 phases of Ideation, Training & Technical Support, and Demo days for each track: High Schools, Universities, and Startups.
The Initiative comprises two challenges for both the Arab and Africa region, and the Knowledge Hub which is an educational platform for technology courses, tutorials, and sessions.
We are working Towards Catalyzing Innovation, Boosting Economic Growth!
To provide undisputed opportunities for all parties from governments, industries, and academia to collaborate for realizing their common goals towards the sustainable economic and social development of the MEA region.
We are committed to helping our partners network through programs and activities that bridge the gap among them, catalyze the innovation processes, empower community, boosting technology and scale up collaboration across the MEA region.
Collaboration between Industry, Academia, and Government is key to catalyzing innovation and growth in communities. We launched this 1st of a kind initiative in 2021 to foster collaboration between the three ecosystems.
The initiative comprises main activities that enable and accelerate this collaboration by bringing together diverse communities. With the help of our experts, speakers, and different collaborators from diverse sectors, we are making sure that all parties are connected to discuss, shape, and implement the new digital future.
Become a Part of
GIA Hub Community